Sid's Page! (id:SidSkid)
Horny
Location: Hackney Area of East London,United Kingdom

Punk boy, tattooed, pierced, suspended skater....

Pianist, guitarist, drummer, bass player...

Circus performer, fire breather, stilt walker, part time block head...Pain artist!

Currently working freelance as a custom body piercer,mod artist And from the 3rd of January at 'Prick Tattoo', just under Shoreditch Bridge (end of Hackney road/beginning of Old Street) So come see me for your piercing needs!
(Custom body piercings.dermal anchors.implants.scarification.Cutting etc)

Also studying 2 years of music production and sound engineering at point blank London.

What else can I say..... Im Definatly not average..Say hi, I dont bite...unless u want me too :P


Oh and Im collectin pics of dicks with my name on...lol
Pls send them me!!, Ill obviously send you one in return! :P





Click the banner for the link!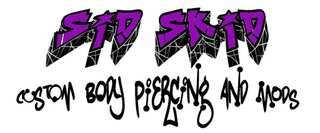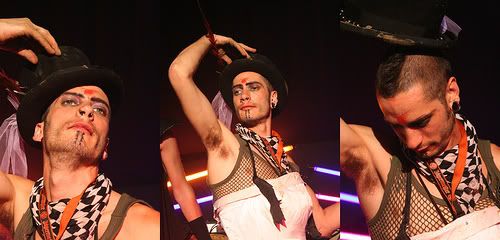 This Was Me Performing At Glastonbury Last Year

Link To Email For Piercing Stuff
BTW my Xbox gameretag is - sidtheskid so add me! im a nOOb

My Myspace
daviemoo 05 Mar 2009 said...
haha fraid not, im a leeds boi meself but if im ever down in london ill let u know. im dyin to get my next ones done. i think im gonna get the other side of my lip done and i want more ear ones for definite. maybe my nose too... ee the possibilities haha.
daviemoo 04 Mar 2009 said...
no problem. your style is actually amazing
i need more peircings tho. i love them
and ive finished designing my tattoo i cant WAIT to have that done :D
x
daviemoo 09 Feb 2009 said...
hey man
thanks for offerin me the advice like. its all sorted now.
your stuff is ACE tho haha, i think ill end up wi loads of em too someday.
hope u ok anyway, jus wanted to say thanks
x
My Pics
My Stats
| | |
| --- | --- |
| Age | 38 |
| Status | Single |
| Out | Yes to everyone |
| Height | 172cm / 5'8" |
| Weight | 60Kg/9.5st/130lb |
| Eye Colour | Green |
| Body Hair | Some |
| Body Type | Average |
| Cock Size | 8" |
| Cock Type | Uncut |
| Orientation | Gay |
| Safe Sex | Needs Discussion |
| Role | Top |
| Drink | Socially |
| Smoke | Yes |
| Drugs | Yes |
Member Since: 02-07-2008
Visits to Profile: 804
Last Logon: 12 Jul 2010
Last Update: 17 Jan 2010